the Best Way to see THE Phi Phi ISLANDS
Phi Phi Sunrise Tour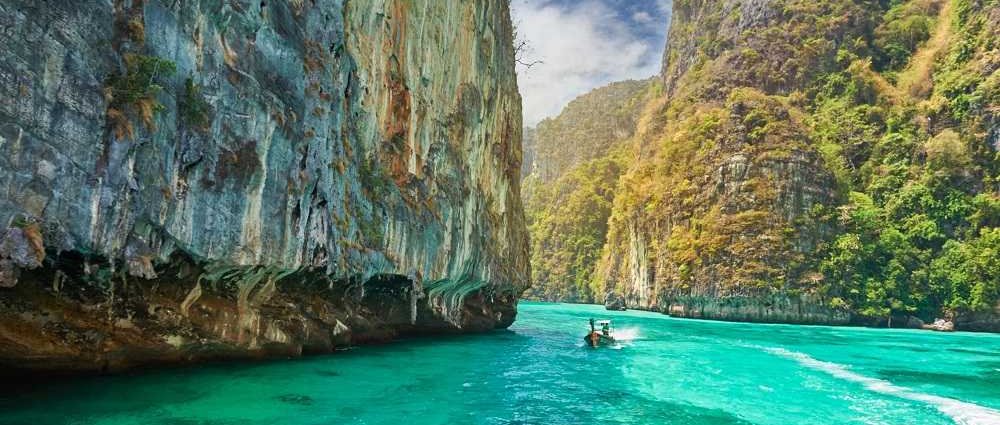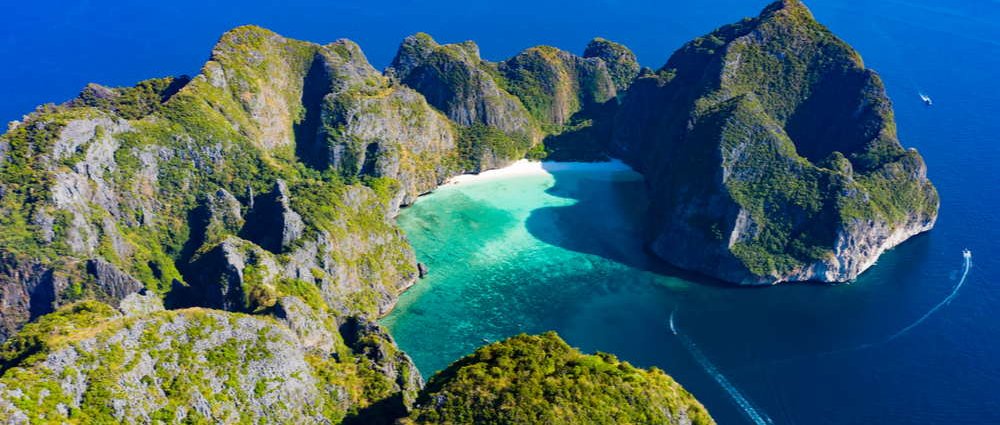 Description
Phi Phi Island Tour From Phuket
Join Simba Sea Trips' highly-rated Phi Phi Island tour from Phuket and experience the spectacular islands in all their glory. Considered by many to be the most desirable tourist destination in all of Thailand, our boat tour gets you there ahead of the crowds so you can soak in the surroundings in ultimate comfort.
We provide you with the chance to see everything within the region that you desire, all in the comfort of our fully-maintained speedboat that is guaranteed to get you there in record time! Cruising past the coral reefs, stunning cliffs and many other eye-opening sights (including Maya Bay) in ultimate comfort really does make all the difference.
While six islands make up this region, we centre our Phi Phi islands adventure on the two main islands that are world-famous for their natural beauty and provide maximum value for money. Why waste valuable time on the islands that don't provide the most eye-opening experience? It is, for this reason, that we journey to Phi Phi Don, the largest island, and a destination that provides incredible swimming, diving, and snorkeling opportunities in the shadows of some of the most spectacular surroundings you're likely to witness.
In addition to Phi Phi Don, we focus our attention on Phi Phi Leh, the smaller of the two main islands, and home to Maya Bay. This cozy bay is world-famous for its serene beauty and has recently reopened and is finally welcoming back crowds following a lengthy period of closure.
During our Phi Phi Island Tour, you will have plenty of opportunities to dive into the idyllic turquoise waters of the islands as well as we put the anchor down and allow you to get maximum value for your once-in-a-lifetime experience. So don't delay, join us on the most intimate Phi Phi Island tour. Book in advance via our website to ensure you get your seat!
Most Flexible Free Refund Policy
Simba offer the most flexible cancellation policy available. Receive a full refund up to 24 hours before your tour commences.
Book Now
Lowest Price Guarantee
Book here with Simba to receive the lowest prices available online. Guaranteed.
Book Now
Small Group Tours, Beat the Crowds
Simba operates the lowest passenger numbers of all operators to Phi Phi Islands with an average of 14 passengers and max 18 Adults. Our tours are planned specifically to avoid the large crowds in the National Parks.
Book Now
Tour Overview
Phi Phi Island Reviews
What to expect
Get inspired by the Phi Phi Islands
Our speedboat tour of the Phi Phi Islands is one of our most famous sightseeing tours and, as our thousands of 5 star reviews attest, is an experience guaranteed to satisfy. Each and every day Simba Sea Trips provides guests with the ability to discover the wonders of the Phi Phi Don and Phi Phi Leh islands in the most relaxing way imaginable.
The Phi Phi island tour from Phuket spans the entire day starting with a spectacular sunrise* and is jam packed with amazing activities and highlights. Consider our speedboat your gateway to blue horizons and unforgettable scenery.
Duration: Approximately 7-8 hours on the water with plenty of time to relax while also stocking up on photos for your Instagram feed, stories and reels.
*Please note: We cannot guarantee you will see the Sunrise on each trip and the timings for sunrises do vary. Also, cloudy days can make it difficult to see the sunrise.
Have a look at the stops along the Phi Phi Island Tour
Phi Phi Island Tour's first glimpse of magic - Maya Bay
Phi Phi Maya Bay has been a "must see location" for the majority of Thailand tourists for decades and as such, suffered from its overuse. Thankfully the National Park prohibited from 2018 to the end of 2021, any boat from dropping anchor in the bay and alighting at the beach, to allow the gorgeous coral island treasures, wildlife and environment time to recover. Fully recovered, Maya Bay is now open for business once more and keen to show off its beauty to a whole new audience.
At Simba, you will be one of the first boats to arrive at this awe-inspiring bay to enjoy placing the first footprints of the day into its fine white sand beach.  Breakfast will be served here on the beach.
Discover Phi Phi Island
Tour Itinerary
What's Included
The Simba Phi Phi Speedboat Tours include
Snorkeling
What's included
A lagoon swim, followed by two snorkeling stops where you'll enjoy the sights of beautiful corals, swarms of reef life including clown fish, reef sharks, parrot fish and a myriad of other wonderful little creatures that bless our reefs.
Free Transfers
What's included
Pickup from your hotel at approximately 5am for a 6am DEPARTURE. We will return you to your hotel at approximately 3pm. Hotel pickup is complimentary to certain areas in Phuket only. For areas outside of the free pickup region but still in Phuket, a 1000 Baht return trip, per vehicle applies. Higher charges apply outside of Phuket (we will advise of the outside Phuket fee when the booking is received).
Breakfast, Lunch and Snacks
What's included
On arrival at our office enjoy some light breakfast snacks and coffee. On tour all your culinary needs are provided by us. A yummy breakfast on the beach, snacks and soft refreshments throughout the day, and finally an authentic Thai lunch at a stunning, rustic beach restaurant.
Insurance
What's Included
Accident insurance is provided to ensure a worry free day out on the water, enjoying a wonderful day of water activities with peace of mind knowing any medical mishaps will be dealt with at no extra costs to you.
Free Cancellation
What's Included
At Simba, provided enough notice is given, we are happy to provide an alternative tour date or to provide a full refund if your plans change. Please read through our policy guidelines to gain all the relevant information regarding cancellations.
Explore Phi Phi Island
Gallery
Things to do near Phi Phi Island
Phi Phi Sunrise - 6am to 3pm
The Original Phi Phi Island Tour
What better way to see the incredible Phi Phi Islands than on a tour with Simba Sea Trips? The most glowing feedback we receive from our satisfied guests is the high-quality of the tour and the appreciation for getting to the desirable locations before everyone else. It is the freedom to experience the region in the absence of crowds that makes our Phi Phi island tours book out quickly. So why not join us on our next trip to the Phi Phi Islands and experience for yourself the most relaxing tour available in Phuket.
Free hotel pickup area can be seen here.